NPS ® surveys
NPS consulting, software and services with our NPS surveys to better know your customers and improve their experience
Get feedback
from your clients
Analyze results in real time
Take decisions to improve client experience
We help you improve your customers' experience
Make your company customer-focused
Be flexible and adapt to their needs, to become a customer-centric organization.
Improve your business
Increase client loyalty and testimonials by using the NPS® methodology.
1. Get feedback from your clients with NPS® Surveys
We'll help you to:
Understand and rate your clients' experience (B2C and B2B clients)
Define a process of periodic surveys and continuous improvement
Create a good NPS survey
Naturally, we'll help you interview your clients, using whatever method you require:
By telephone, e-mail, web form or face to face in the street
Automatically / Integrating with your CRM
In any language
On a daily, weekly, termly or yearly basis with whatever way you want. We'll find a way!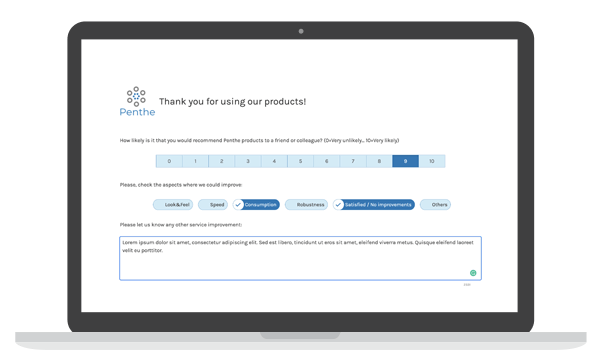 e-surveys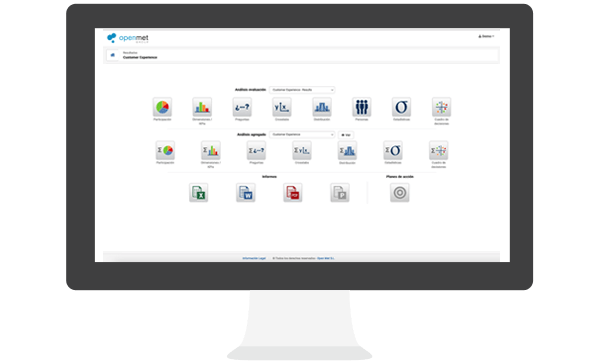 Analysis of results with Openmet Feedback Manager
2. Analyze results in real time
Using our data analytics software Openmet Feedback Manager, you can analyze results in real time and:
View the NPS and other KPIs
View the client's journey and touchpoints
Compare and filter clients based on their characteristics
Integrate your internal data in the analytics
Understand which action plans and KPIs could be the most effective, thanks to the powerful statistical analysis
Produce automatic reports in Word, PDF, Excel and PowerPoint
Share online results with managers
Have real time alerts that notify you when clients are unsatisfied
3. Take decisions to improve client experience
If you want, our NPS experts will help you to:
Interpret the results
Understand your comparative positioning in the market
Understand what aspects of your product or service are the most important for your clients
Understand what measures and actions you can take to improve client loyalty, experience and satisfaction
Openmet YouMakePlans will also help you with the process of defining objectives and action plans for improvement and monitoring them.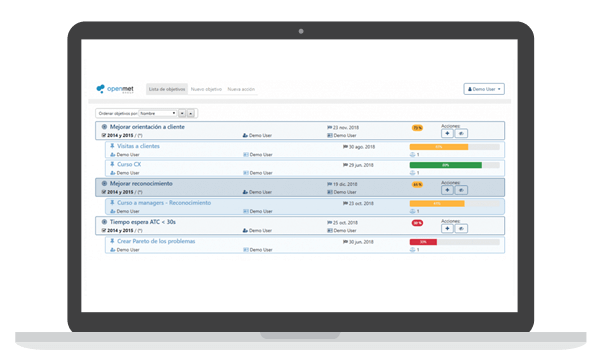 Objectives and action plans with Openmet YouMakePlans
Try an NPS® survey and visualize the results
NPS is a registered trademark, and Net Promoter Score is a service brand of Bain & Company, Inc., Satmetrix Systems, Inc. and Fred Reichheld.
Try an NPS survey
Try the data analytics
---
Blog
We talk about employee engagement, work environment, customer satisfaction, electronic surveys and much more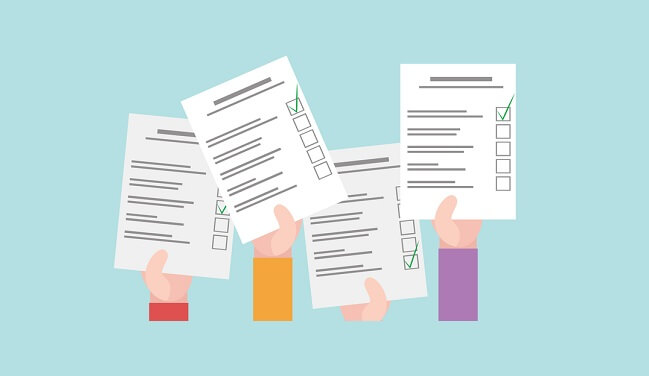 One of the most important challenges that we face at Openmet when it comes to customer surveys is the need for brevity. In general, the time spent by customers completing…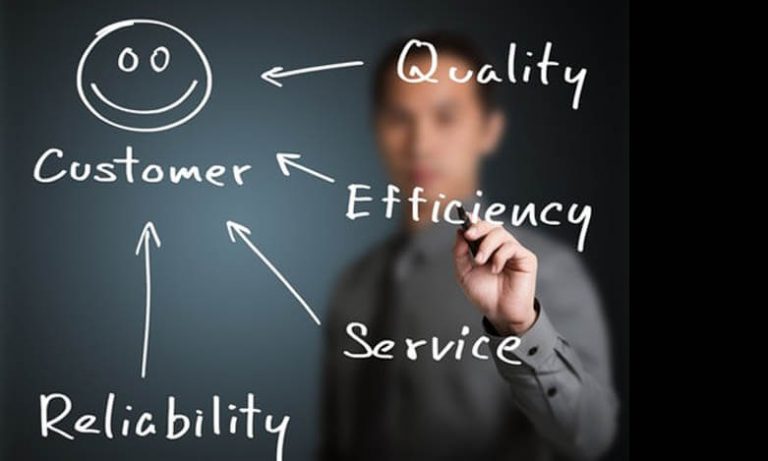 Survey Analytics – Distribution of Answers The first analysis of the results of a customer satisfaction survey, customer experience or NPS is typically hierarchical or dimensional. This analysis involves analyzing…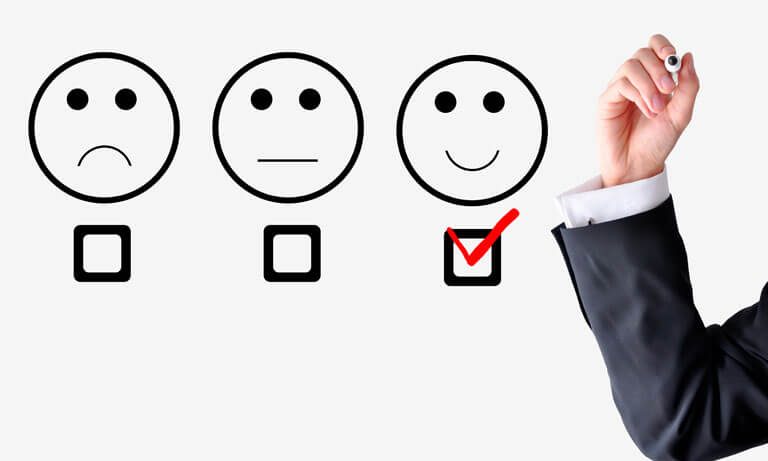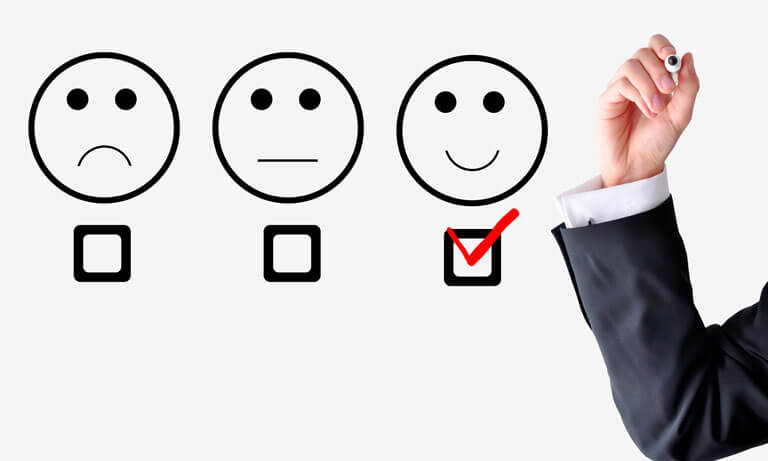 In our day-to-day work as a firm that conducts customer satisfaction and experience projects and surveys, we often come across the same dilemma:We want to ask and find out lots…

How can we help?
Here at Openmet Customers we can help you to manage and diagnose a large proportion of key information needed to ensure a better knowledge and understanding of the customer.
Openmet Customers helps you to maximise success in your market research projects thanks to the combination of our know-how and the help of our consultants, specialists and call-center agents, as well as our Openmet Feedback Manager software : E-Surveys, CATI and CAWI (capture of electronic data) + KPIs (dashboards and indicators) + Business Intelligence (results analysis environment).
We can conduct local or worldwide surveys, via e-surveys, phone surveys or other channels.