Diagnostic and management of Human Resources
Openmet People Philosophy
Openmet People is the Human Resources line of Openmet Group.
Our objective is to help companies to grow thanks to accurate measurements, advice in decision making and diagnosis of the most valuable resource of any company: the people who work in it.
How can we help you?
Here at Openmet People we can help you to manage and diagnose a large proportion of the key information needed to ensure good performance by a company's human capital.
We can help you to maximise the success of your projects thanks to the combination of experience, know-how and the best platform for Enterprise Feedback Management:
E-Survey (capture of electronic data) + KPIs (dashboards and indicators) + Business Intelligence (results analysis environment).
WORK ENVIRONMENT STUDY
What is it?
A work environment study provides information on the general perception of an organisation at a certain point in time, as seen by employees.
Being aware of the opinion of employees through a study like this helps to create a more innovative and competitive company.
COMPETENCE-BASED EVALUATION
What is it?
Competence-based evaluation is a process that allows companies to learn about the competences of its employees through self-evaluation and evaluation by those who work with the employee.
It allows for dynamic adaptation of people to the needs of the organisation; that is, it helps to manage and align the skills of employees and the needs of the company.
ASSESSMENTS / EVALUATION OF TRAINING NEEDS
What is it?
Training the people who form part your company is one of the areas that can give your company the competitive edge.
Ongoing training is one of the keys for business success.
Evaluation of training needs can arise from two different scenarios: detection of training needs (through assessments, exams, competence evaluations, etc.) or the impact of training on employees and the organisation.
Employee Pulse Surveys
What is it?
Openmet EmployeePS is a software and consulting tool to periodically measure work environment within organizations as well as the employee engagement. This allows us to deliver a more suitable tool to any company interested in identifying unexpected conflicts and monitoring critical areas. Openmet EmployeePS is an excellent assessment tool which enables the organizations to optimize their approach to the workforces while keeping a permanent feedback with them.
Learn more about Employee Pulse Survey
TRAINING EVALUATION
What is it?
Training evaluation is a process in which the different aspects of the previous stage are measured.
This process aims to measure the impact that training has had on the company and the professionals within it.
Training evaluation is based on evaluation methodologies such as the Kirkpatrick or Bersin models.
SALES TEAMS DIAGNOSTICS
What is it?
Strong sales is one of the fundamental pillars of any company.
In order to achieve company objectives, it is essential to keep the sales team motivated and informed.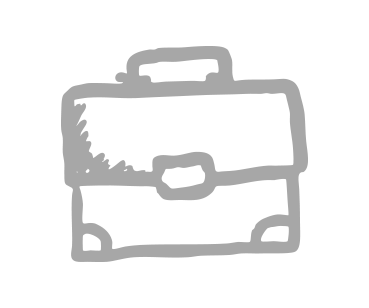 We have also worked on custom projects
CONTACT US
Barcelona / Madrid
Tel. (+34) 902 876 979
info@openmet.com
Central Barcelona
Gran Via de les Corts Catalanes 523, 3-1
(08011) Barcelona