Openmet EmployeePS – Employee Pulse Survey
Periodic work environment and engagement evaluation
Openmet EmployeePS is a software and consulting tool to periodically measure work environment within organizations as well as the employee engagement. This allows us to deliver a more suitable tool to any company interested in identifying unexpected conflicts and monitoring critical areas. Openmet EmployeePS is an excellent assessment tool which enables the organizations to optimize their approach to the workforces while keeping a permanent feedback with them.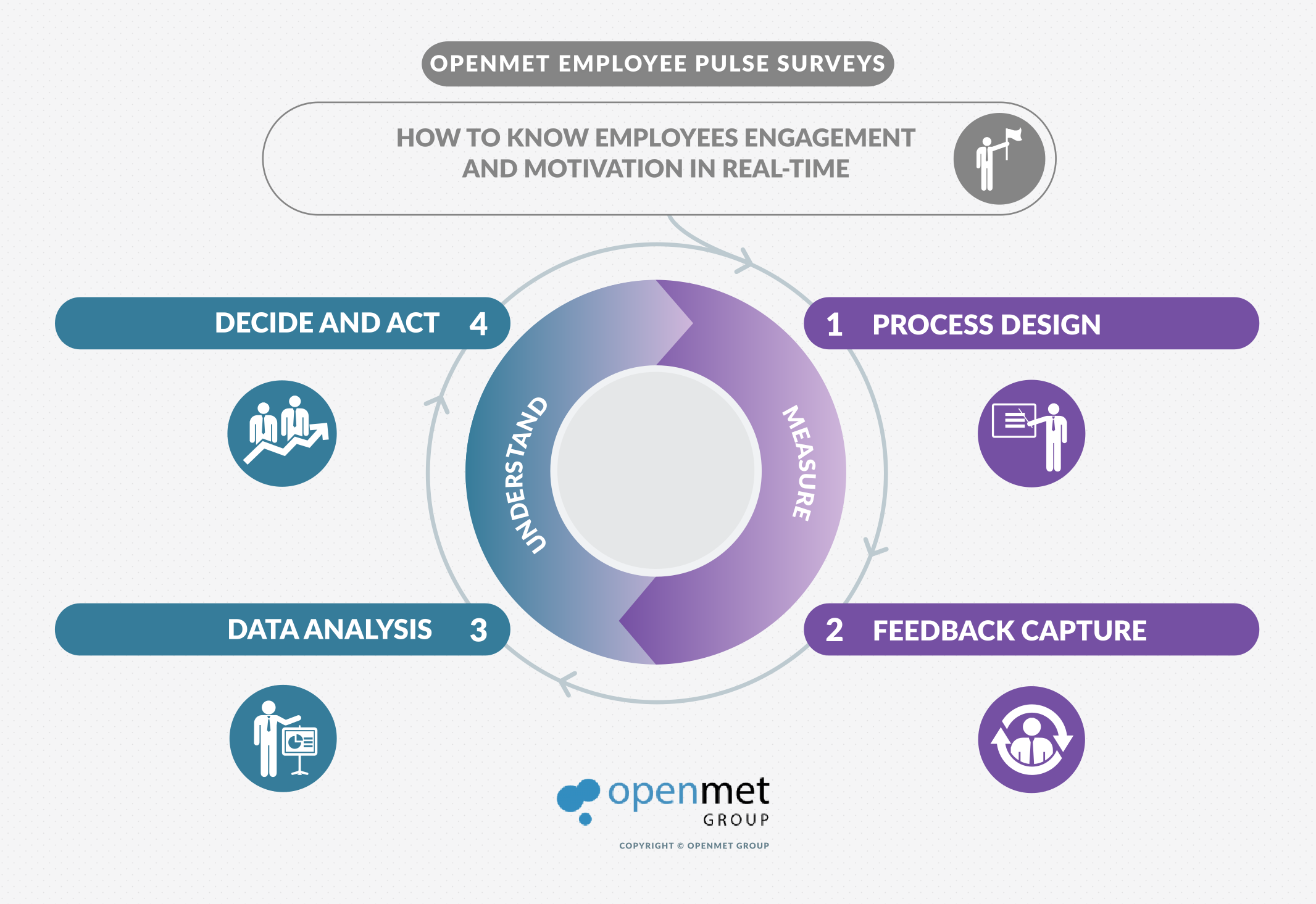 Working methodology
Fixed and variable indicators measuring employee engagement and work environment. Short and regular surveys (4 or 8 questions).
Statistical definition of the panel, frequency and evaluation scope
Internally or externally managed e-surveys, all of them with high visual and functional adaptability
Powerful Business Intelligence environment to analyze results and automate report generation
Support identifying areas for improvement and assessment& consultancy defining action plans
Benefits
Short and medium term detection of any general and specific deviation in departments, job positions, etc.
Analysis through low, medium and high KPIs (indicators)
High level of adaptability for different types of questions and answers
Benchmarks available. We work with Openmet's 5F work environment model
Access to Openmet Feedback Manager, the online Business Intelligence easy to use and manage (Cloud access)
Help and support during the project implementation and execution
HR consultancy and Enterprise Feedback Management software combination
Automatic Word, PDF and Excel reports through Openmet Feedback Manager
CONTACT US
Barcelona / Madrid
Tel. (+34) 902 876 979
info@openmet.com
Central Barcelona
Gran Via de les Corts Catalanes 523, 3-1
(08011) Barcelona